Beijing urban construction north Deyuan (Mudanjiang) Real Estate Co., Ltd. sold more than 500 million yuan in July
---
Beijing, August 1 - recently, Beijing urban construction north Deyuan (Mudanjiang) Real Estate Co., Ltd. learned that as of the end of July 2017, the company had a sales area of 85931 square meters and a sales amount of more than 500 million yuan, a year-on-year increase of 172%.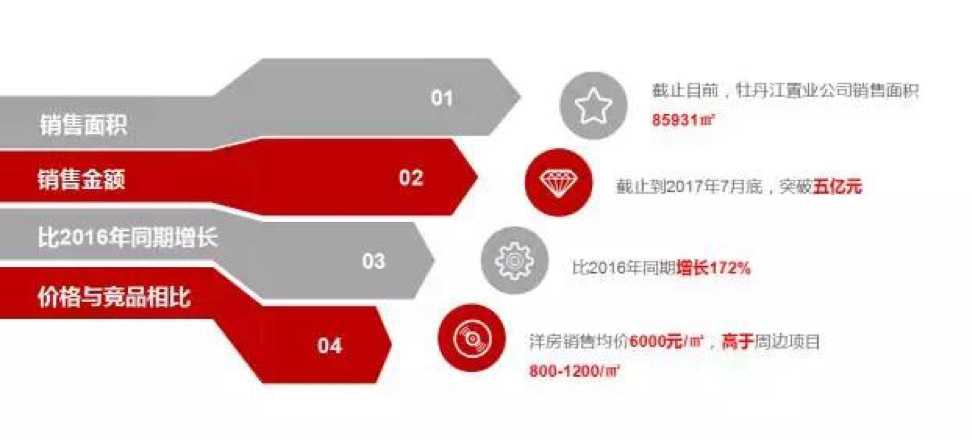 According to the person in charge of the company, since Beijing urban construction entered Mudanjiang, it has insisted on taking quality as the foundation, using service as a monument, and unremitting brand deep cultivation and landing. The division of labor shall be carried out in strict accordance with the plan nodes formulated by the headquarters, and the implementation of the project plan shall be strictly controlled. Based on the breakthrough point of construction quality, the company brought the "national craftsman standard" of Beijing urban construction into Xuecheng.
Through the close cooperation of all departments of the company, further establish the development and construction image of Mudanjiang real estate company. The "national craftsmanship standard" of Beijing urban construction has driven the improvement of the market standard of Mudanjiang development and construction. By continuously optimizing the product design and the display of the project image, build the exclusive Western-style house in Xuecheng, adopt the small slope roof, improve the masonry process, select new materials and new processes to solve the common problems of building quality such as garage leakage and anti condensation in Northeast China, use texture coatings to improve the facade image, and make customers more confident in the project quality through the publicity of the development brand and product quality.
At the beginning of 2017, Mudanjiang municipal government put forward the urban development direction of "vigorously developing Jiangnan New Town". Mudanjiang real estate company took advantage of the policy dividend to return to work in March and may. Seize the market opportunity and open the market twice in April and July respectively to seize the pulse of the market and lay the foundation for the hot sale of the project in 2017. By the end of July 2017, the sales of Mudanjiang real estate company had exceeded 500 million, which not only exceeded the annual sales task, but also created the highest sales performance since the company entered Mudanjiang.
"The performance of a company comes from the full recognition of products by customers". Beijing urban construction Beifang Deyuan (Mudanjiang) Real Estate Co., Ltd. adheres to the continuous pursuit of product quality, carefully crafted, relying on excellent quality and considerate service, has established a good corporate reputation and image. In Mudanjiang, which is located in the "bitter cold", it exudes refreshing plum fragrance!