Facing problems and communicating frankly, the democratic life of the leading group of the group company will focus on improvement and implementation
---
On April 10, the group Party committee held the 2018 democratic life meeting of the leading group. This democratic life meeting closely focused on the theme of "strengthening the armed forces of theory, firmly establishing the 'Four Consciousnesses', daring to take responsibility, and resolutely implementing the decisions and arrangements of the superior party committee and the Party committee of the group company with a realistic and pragmatic style", and carefully looked for problems from six aspects, such as the role of the "leader" of the team, combined with ideology and work reality. The leaders attending the meeting openly carried out criticism and self-criticism, and achieved the expected effect of "pulling sleeves, red face and sweating". 17 members of the leading group including Chairman Wang de Germany of the group company attended the meeting, and party secretary Wu GUI presided over the meeting.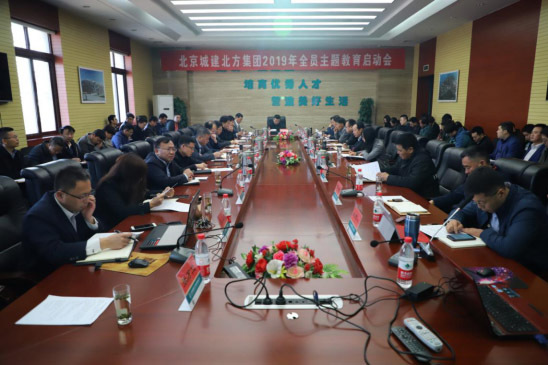 At the meeting, Wu GUI, Secretary of the Party committee, made a comparative inspection on the representative team and reported on the opinions and suggestions collected. He pointed out that according to the five issues raised by last year's democratic life conference, such as organizational construction, the Party committee of the group company took the problem as the guidance, put forward improvement measures, and promoted the rectification step by step and in a planned way. All the problems have been basically improved and implemented. At the same time, the Party committee of the group widely solicited the opinions of Party members and employees, and evaluated the rectification through questionnaires, conversations and other forms. From the feedback results, the employees were satisfied with the rectification of the group's leading group and had full confidence in the development of the enterprise.
Then, in the attitude of being responsible to the group, the group and individuals, the team members closely combined with reality, criticized and self-criticism one by one, and put forward criticism and suggestions outspoken. At the meeting, we also reached a consensus on the employment standards of senior executives of the group and the role of the organization, and said that the problems raised would be carefully studied and implemented in the next work. The meeting was held in a frank and open atmosphere and achieved the goal of "unity, criticism and unity".
On the same day, the leading group of the group specially organized a meeting on the problems of the group and individuals raised by the democratic life meeting, put forward the next improvement ideas, formulate rectification measures, and continue to implement them in the future work and life. (Zhang pengke)