Kuala Lumpur Chinese cultural center is connected with "urban construction and intelligent manufacturing"
---
Not long ago, Li Qun, Vice Minister of Chinese culture and tourism, Zhang Jiexin, director of Kuala Lumpur Chinese cultural center, and other leaders came to the Kuala Lumpur Chinese cultural center contracted by the group to investigate the relevant preparations before the trial operation of the center, and had cordial exchanges with the Cultural Office of the Chinese Embassy in Malaysia, the staff of Kuala Lumpur Chinese cultural center and the group's employees in Malaysia. Yang Honglin, deputy general manager of the group and general manager of Malaysia company, and relevant personnel of Deyuan industry accompanied the investigation.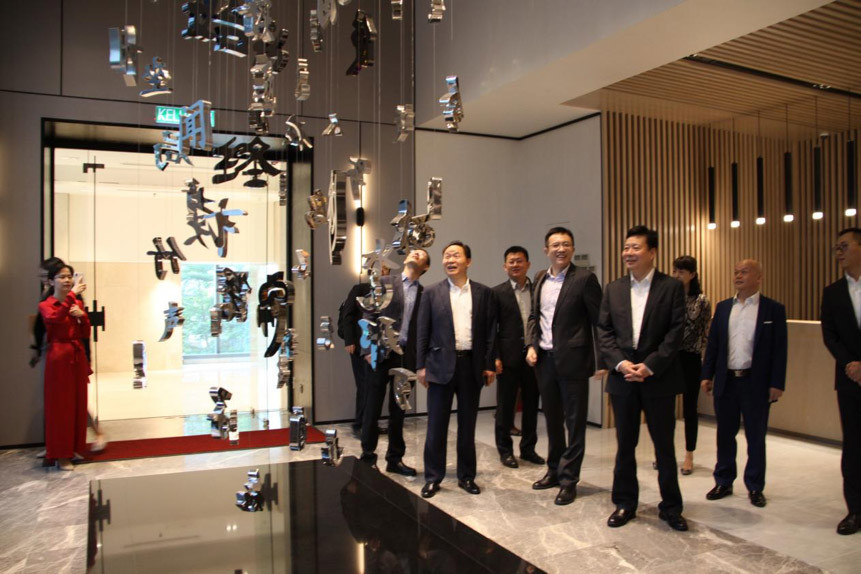 Kuala Lumpur Chinese cultural center is the first Sino Malaysian cultural exchange base invested and constructed by the Ministry of culture and tourism of China, designed by Deyuan Industrial Company and constructed by Malaysian company. The project is located in Bangkok Bank building in Kuala Lumpur, with a construction area of 1200 square meters and a total of two floors. The first floor has an 800 square meter reception lobby, VIP reception room, two multi-functional classrooms, two ordinary classrooms, conference room, staff office, etc. the second floor has a library and office area, which is a fine decoration project.
One belt, one road to cultural exchanges, is an important platform for cultural exchanges between the state and Malaysia. With a high sense of responsibility and mission, with solid design skills and first-class construction management level, the group won the first prize in one fell swoop and won the bid with three Chinese enterprises in Malaysia. In order to complete the task on time and with high quality, the design team and construction team gave up the opportunity to return home to reunite with their families during the Spring Festival, adhered to the front line of overseas construction, and completed the construction goal in only more than 90 days, showing the "Iron Army" style of Beijing urban construction.
Vice Minister Li Qun fully affirmed and highly recognized the outstanding design level and high-quality construction level of the group. He praised that "Beijing urban construction is an iron army full of combat effectiveness. It is your hard work that makes this beautiful and generous cultural center with Chinese characteristics present perfectly".
The successful completion of the design and construction of the Cultural Center entrusted by the state is the group's sincere dedication to the 2020 national cultural tourism exchange year. One belt, one road, will continue to rely on the Malaysia market to innovate overseas development, construction, design and investment. It will actively explore the overseas EPC project mode and make "China imprint" a bright pearl on the road of "one belt and one road". (Chen Zefeng)